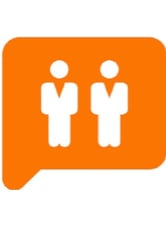 Events present an ideal opportunity for face to face or online interaction, but require a structured approach to garnering leads in order to maximise the investment.
The execution of each stage of the event (pre-event marketing, event management, post event marketing) requires precision and exceptional talent. Together with our trusted partners we create events that leave a lasting impression on the people you need to influence.
We have the resources to take the management of the entire event off your hands. Or, we can work hand-in-hand with your in-house team to make sure every last detail is taken care of, and deliver real measurable results.
Here is a summary of our Event Marketing services
Event Planning
We can help you with planning pre and post event marketing to ensure you maximise your return on investment from the event
Identification of Target Audience
We can help identify, segment and target, people you want on the stand or to attend the webinar
Align marketing with sales, carry out proactive targeted campaigns to strategic accounts
Development of incentives like VIP passes, special show promotions
Pre-show Marketing - get to your prospects early, we can help with;
Campaigns utilising a number of touch points for your prospects.
Deployment across multiple channels and in collaboration with the event organisers
Utilisation of pre/post event activities to gain prospect/customer insight
Develop registration forms to gain valuable information about needs/pain points
Measure your registration process, have a plan for people who don't complete the form
Develop a process to capture information at the event
Event Follow up - over 60% of leads attained at shows never get followed up, we can;
Plan, develop and execute quick follow up
Measure levels of interest, using email and advanced scoring
Make sure sales and marketing are aligned with the follow up plan
"It's no mean feat getting financial directors and the like to attend events, but we had over 40 attendees - all the right people from the right companies in our target market. And we've closed new business as a direct result. We were impressed by the comprehensive set of services that Intellegentia has to offer, and in particular their expertise in our industry."
Neil Whitmore , Hayne Solutions Ltd