Our Experience - Refining Sales Pipeline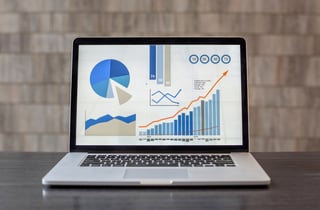 We've been using our experience and expertise to advise, devise and execute successful B2B marketing campaigns for clients since 2003. But our experience goes far beyond that. In fact, we bring more than 50 years of practical, results-driven B2B sales and B2B marketing experience to our clients.
We've worked within large PLCs and small start-ups and understand the different pressures that exist.
We know what it's like to be in marketing - under pressure to deliver the right sort of leads, with severe budget and resource constraints, AND we have first hand sales experience - selling multi-million pound contracts into global companies, and building sales teams to do the same.
As a HubSpot Partner, Intellegentia can help you define your inbound sales and inbound marketing strategy to deliver leads and help you achieve your sales-related business goals.

We'll work with you to attract more website traffic, capture leads and nurture those opportunities over time, while using sophisticated testing and analytics to continuously improve your marketing performance.
Our goal is to help you close more business. We have all the practical experience of both sales and marketing together with digital marketing, creative and project management skills to make it happen.