Integrate multiple channels to drive qualified leads to your sales team.
Demand generation is data and content driven. It's about integrating multiple engagement channels to build awareness and drive interest in your company's products or services, using lead nurturing to produce a steady stream of qualified leads, and a structured sales process to close deals.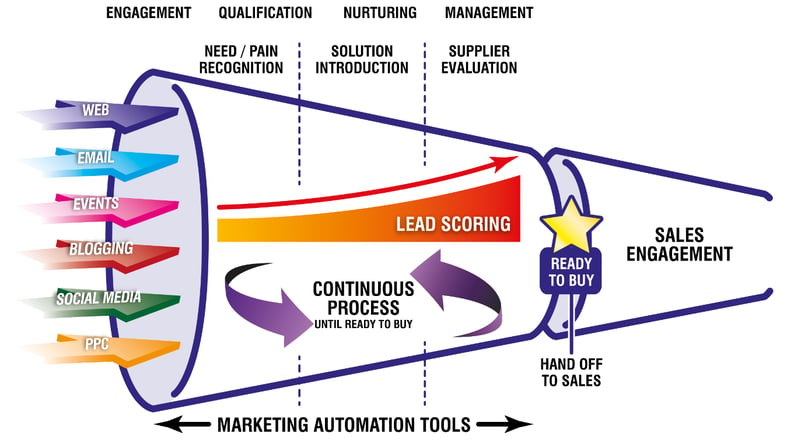 Creating and sharing relevant, valued content is the essential component that drives the whole demand generation process. Marketing automation enables the Demand Generation process to automatically score, classify, segment, and nurture leads across multiple campaigns until they are ready to buy.
Benefits of adopting a Demand Generation strategy
The benefits are significant, including better qualified and quality leads for sales to work on, increased deal size, lower cost per lead, decreased cost to convert leads, less lead leakage.
Figures from studies in the US indicate a 30% increase in Opportunity Close Rate, 18% increase in Company Revenue and 17% increase in Revenue by Deal.
Demand Generation is not a 'turnkey' solution. It requires Sales and Marketing to develop a common understanding of key business processes. Intellegentia provides guidance, insights and best practices to help customers fully realise the power and financial benefits of Sales and Marketing alignment within a Demand Generation strategy.
Contact us today to discuss how our Demand Generation Services can help you build awareness and drive interest in your company's products or services.